もち米
100% Long Grain Glutinous Rice
Thai glutinous rice, also called sticky rice, is mainly grown in the Northeastern part of Thailand. With unique characteristics of opaque grains, glue-like texture when cooked, and very low amylose content, this Thai glutinous rice is often used for both savory and sweet dishes such as the famous Sweet Sticky Rice with Mango.
---
Wonnapob Packaging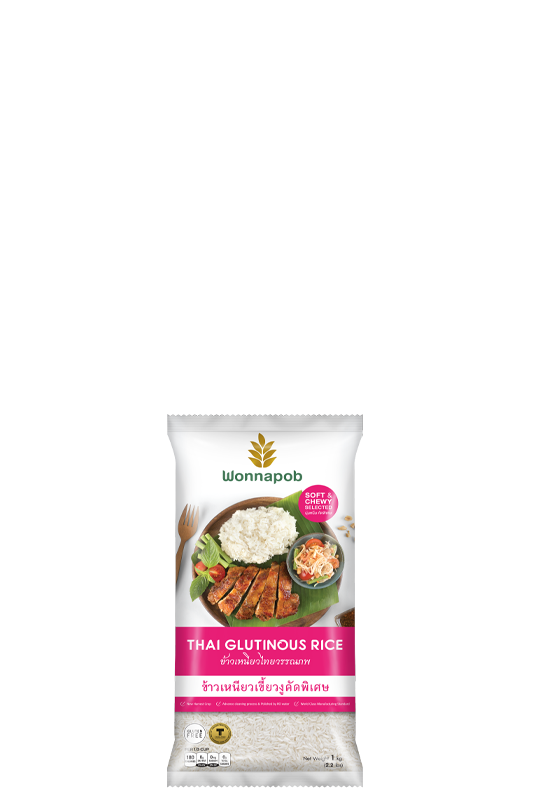 1キロ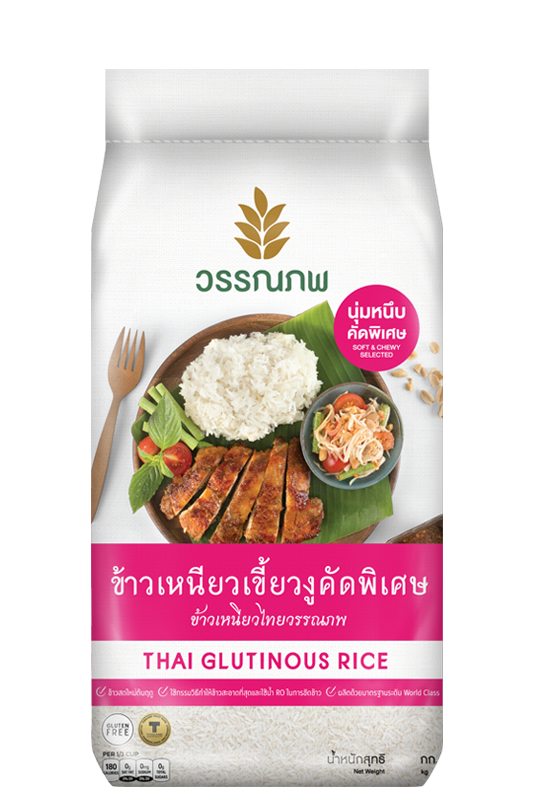 40 - 50キロ
Homestate Packaging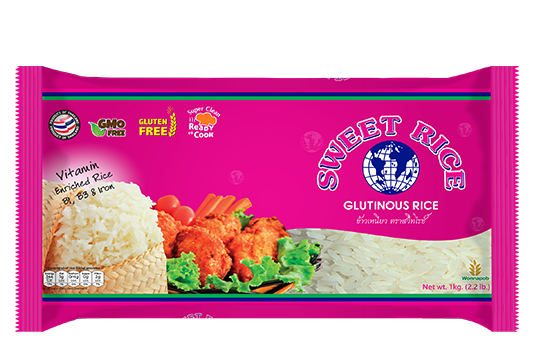 1キロ
1キロ袋:持ち運びやすいサイズ。優れた耐久性と透明性があり、 小さな家庭や多く食べない・保管スペースがない人向けサイズ。
40 - 50キロ袋:PE袋。お客様のご要望に合わせてグラビア印刷とBOPP加工可能。 優れた防湿性があり穀物などの保村に適している。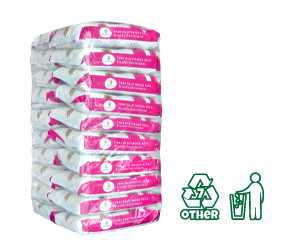 PE(ポリエチレン)袋は、優れた防湿性の他に様々サイズ・色・形で展開し、 高速供給と様々な印刷法に対応するFDA認定の高品質な包装材である。
---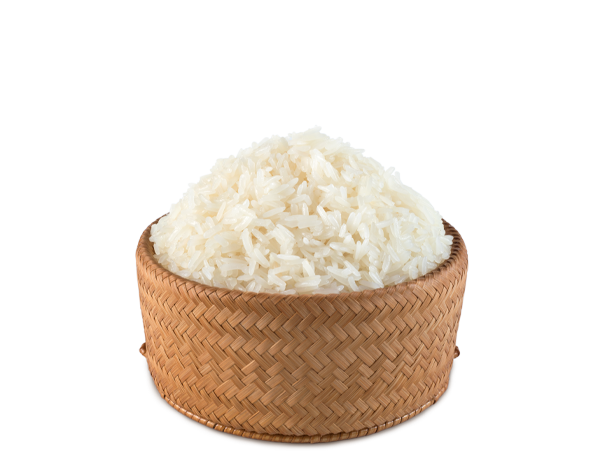 B1
ビタミンB1
筋肉や神経系の
正常な機能
に役立つ。
B3
ビタミンB3
消化器の
粘膜や肌の
維持に役立つ。
IRON
鉄分
赤血球お
よびヘモグ
ロビンの正常な
合成に役立つ。
Vitamin comparison in Wonnapob rice & normal rice
B1
B3
IRON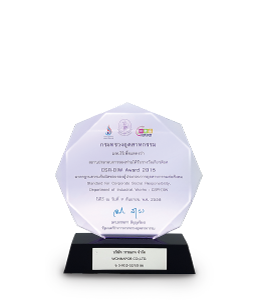 栄誉賞
対社会産業事業者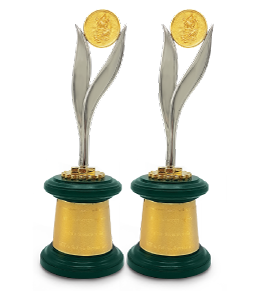 2018〜2019年 Prime Minister's Industry Award 賞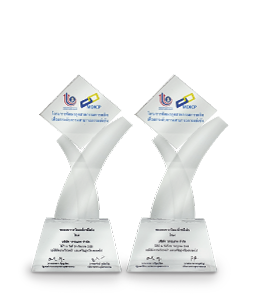 優秀企業賞
競争力向上のための産業開発プロジェクト
---
Great Choice For
Thai Glutinous Rice

Thai Coconut Sticky Rice and Mango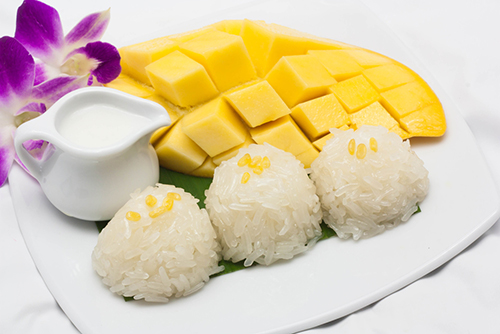 Ingredients
1/2 cup raw Thai sticky rice (no substitute), soaked anywhare from one to 5 hours, drained and rinsed to get rid of excess starch
1/2 cup good coconut milk
1/2 cup sugar
1/4 teaspoon salt
1 perfectly ripe good mango (preferably Ataulfo), peeled and cut into thick slices
Preparations
Put the rice in a heatproof bowl and steam in a steamer, over medium heat, for about 20 minutes (based on one half cup of rice). The rice should be cooked through with no hard, raw bits in the middle of the grains. You can also cook the sticky rice without a steamer, using the splatter guard method.
Turn off the heat and let the rice stay in the steamer, with the lid on, while you prepare the coconut milk.
In a heatproof bowl, heat the coconut milk, sugar, and salt in the microwave on high for 2 minutes. The sugar should completely dissolve and the mixture should be very hot.
Take the sticky rice out of the steamer. Pour the hot coconut mixture on top of rice and gently stir. (It may look like your rice is drowned in coconut water, but the liquid will all be absorbed.) Cover the bowl tightly with plastic wrap and let the mixture stand at room temperature, undisturbed, for half and hour.
The coconut sticky rice is to be served at room temperature along with fresh mango. The sesame seeds are optional.
The rice can be refrigerated and reheated in the microwave, but the texture of reheated sticky rice isn't as good as it is when freshly made, Freezing sticky rice is not recommended.
---
---
Wonnapob provides and supplies the best "vitamin enriched rice products" through our up-to-date automatic rice processing equipments. Our products are GMO free , healthy, and safe for the environment.