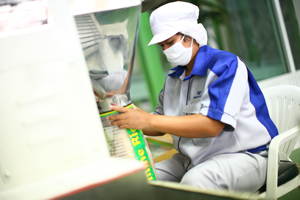 Our uniform was designed for a hygienic food processing facility.
Alcohol spray is required inside the factory to control the cleanliness and sterility for the workers according th sanitation of food factory guideline.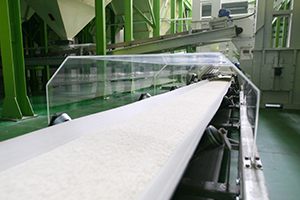 We use acrylic cover in our production line as a closed system to protect rice from any contamination outside.
Our factory is installed high-solid epoxy floor coating for chemicals protection, durable surface, and easy to clean. The FDA have approved a broad range of epoxy flooring systems.
Food Grade Specification: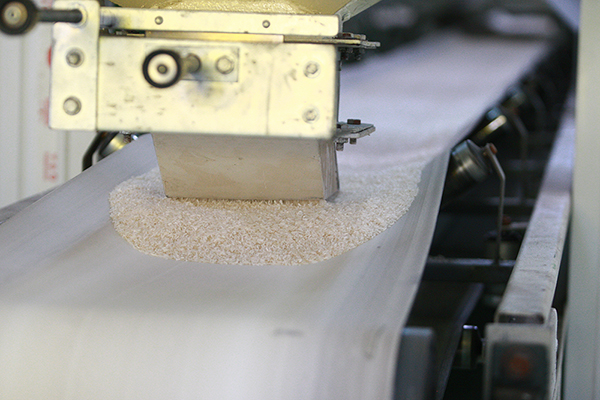 We use Food Grade Specifications in every part that is in contact with rice including machine, silo, color, and conveyor.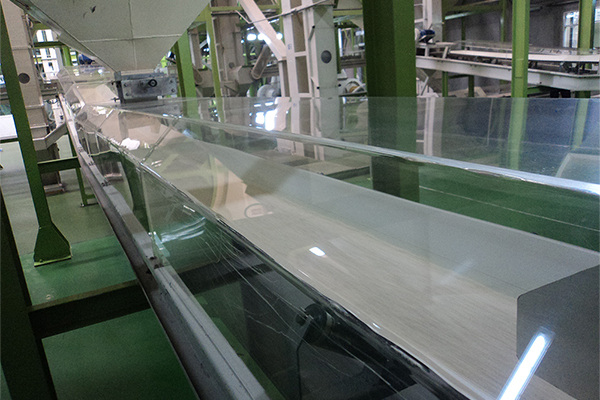 We use glass control to eliminate glass hazards throughout the factory followed by the Quality Risk Management Process.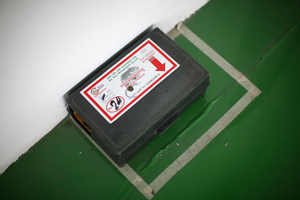 Our hygiene and sanitation practices are employed regular to avoid creating an environment conductive to pests.