Benefits for Head Office Bangkok and Ayutthaya Factory Location
Annual Checkups.
Life Insurance (as per guidelines of Insurance Company).
Provident Funds.
Special medical privilege at partner hospital.
Bonus. (Based on performance & Company Profit)
Housing Facilities.
Social Security.
Benefits of hiring magazines, books, cartoons, and movies(DVD)
Company provides loan in 0% interest.
Benefits of other extra curriculum activities such as annual seminar, New Year Party, Sport Days.
Special privilege for staffs to buy Company's rice in discount rate (not over than 20 kg per month)
Reimbursement of gas and breakage.
Reward for "Staff of the year".
Special package for long term serving staff.
Funds for special events such as wedding, ordainment, funeral, childbirth, accident(Evident prove)
Uniform
Income Funds.
Free Rice at Lunch.
Reimbursement of travelling expense.
Special privilege for staff to learn General and Business English from Certified Instructor.
Chance of attending seminar in various fields
Others benefit (as per company consideration)
Health Insurance for In-patient (as per guidelines of Insurance Company)
Benefits for Papua New Guinea Location
Life insurance in any case of 50,000 baht (as per guidelines of Insurance Company)
Total Permanent Disability Insurance of 50,000 baht (as per guidelines of Insurance Company)
Health Insurance for In-patient (as per guidelines of Insurance Company)
Accidental Insurance of 100,000 baht (as per guidelines of Insurance Company)
Annual Round Trip Air Fare.
Paid 30 days leave each year
Company will responsible for work permit fee and others fees (value 200,000 THB)
Employees can transfer there fund up to 2 accounts (Employee are responsible for the transfer fee)
Housing Facilities such as Furniture, Air-condition, TV, Refrigerator, DVD Player, Internet, Phone, Microwave, Water Heater.
24 hours security service with surveillance camera.
Company provides daily maid service for house cleaning and laundry.
Staffs can request for a driver and also can borrow company vehicle, if one bears valid driving license.
Benefits of hiring magazines, books, cartoons, and movies(DVD) and its updated every month with latest releases.
Sport Facility such as basketball, ping pong, trade mill, weight lifting machine, cycling, and sauna are available.
3 Meals per day with desserts and fruits with various choices.
Company provides a notebook for each employee for working purpose but must be return back if company requests.
Personal belonging delivery services.
Benefits of other extra curriculum activities such as New Year Party and Sport Days
Social Security.
Income Funds.
Provident Funds.
Bonus.
Annual Checkups (Company's partner hospital)
Special medical privilege at partner hospital in Thailand
Company will responsible for full medical expenses abroad
Company provides loan at 0% interest.
Chance of attending seminar in various fields.
Special privilege for staff to buy rice in discount rate (not over 20 kg per month)
Funds for special events such as wedding, ordainment, funeral, childbirth, accident(Evident prove)
Others benefit (as per company consideration)
Remark: Company's policy is subject to change according to economic optimum.
Application for Employment
Copy of Identity Card/ House Registration/ Certificate of Military Achievement (if any)
Transcript/Diploma
Photo 1 inch
Other documents of any certifications
How to Apply
1. Apply online through company website by click "apply" and complete the form
2. Download Application Form via company's website and submit at
E-mail: hr@wonnapob.com
Fax: 0-2805-3357
Address: Wonapob Company 234 Moo 3, Tambon Bang Khu Wiang, Bang Kruai, Nonthaburi 11130
More infomation.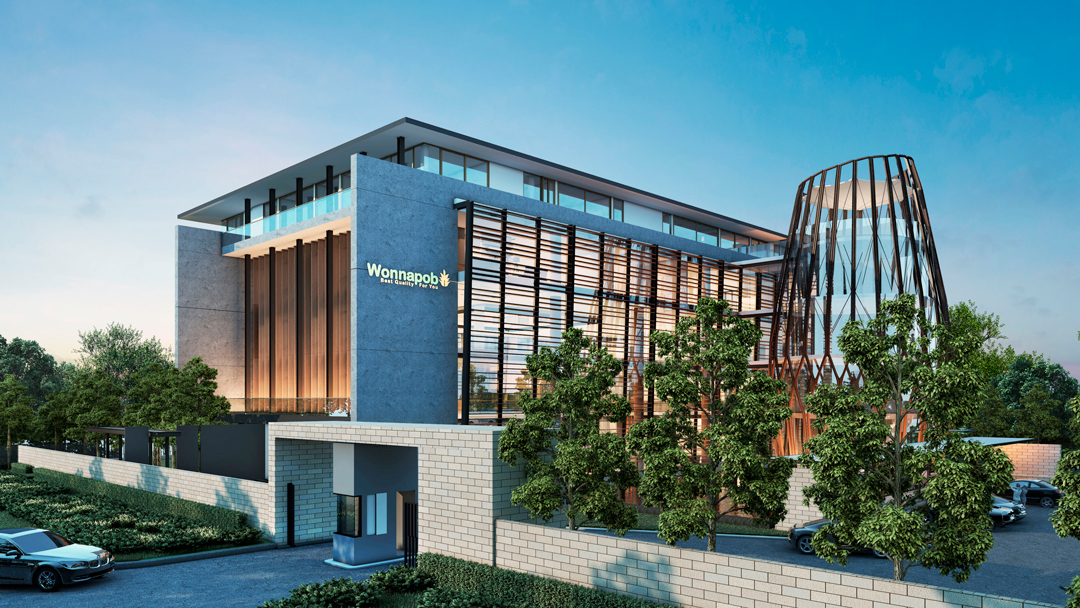 Head Office
Please contact:
Ms.Jinnichar Harnpakdee, Mr.Kampanat Kulnok (HR)
Tel:
0-2805-3356, 0-2805-3230
Ext.
421, 423
Fax:
0-2805-3357
Email:
hr@wonnapob.com
Wonnapob Company:
Next to Dragon International School and Close to Wat Takien
Neighbors:
Wat Kakien, Dragon International School
Other locations in a radius of 1 km:
Wat Pho En, Wat Bot Bon, Denla Rama 5 School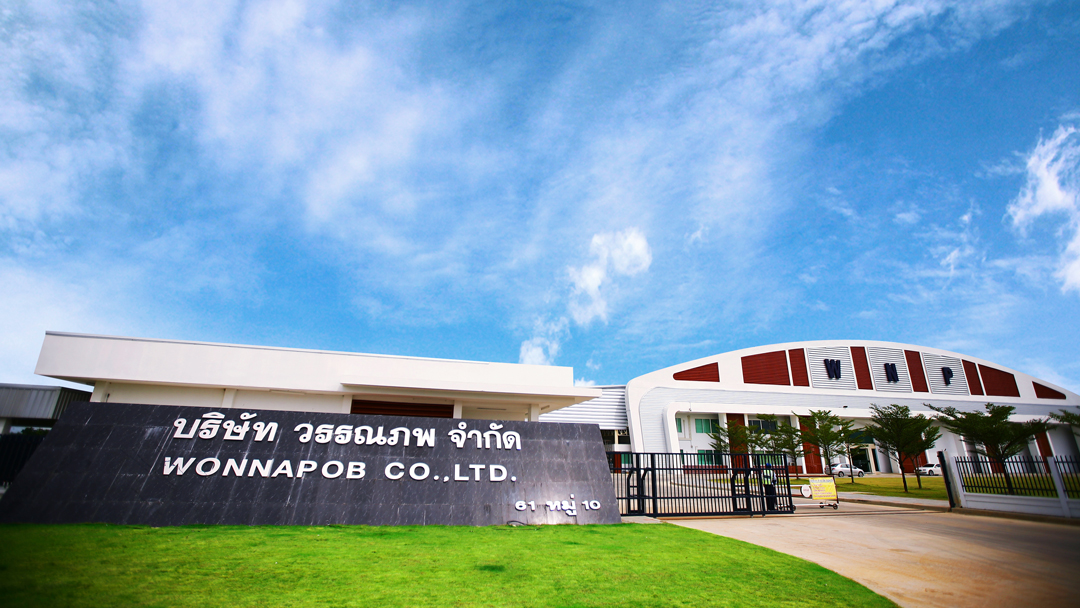 Factory
Please contact:
Ms.Supapon Suksamran, Ms.Ubonwan Pracheepchai (HR)
Tel.:
0-3526-7101, 0-3526-7158, 0-3526-7159
Ext.
707
Fax:
0-3526-7102
Email:
hr@wonnapob.com