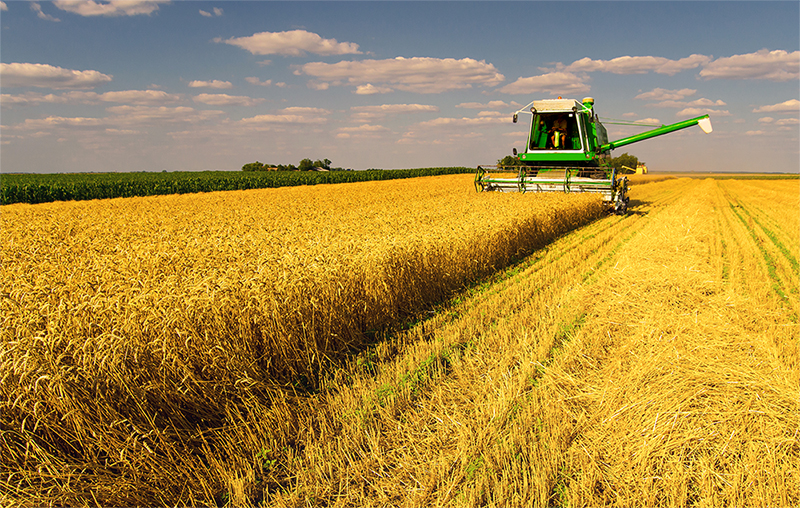 The process at Wonnapob starts from the selection of new crops, which have been harvested for less than 12 months via our high technology and standardized rice mill system.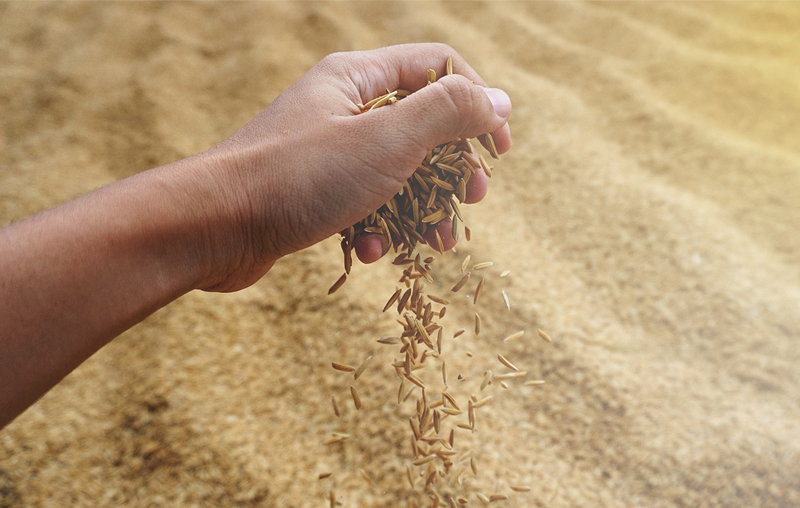 Rice milling is the primary process to transform paddy rice to good quality of white or brown rice that are suitable for personal consumption and food processing. Before milling, it is important to dehydrate until the moisture is less than or in the range of 13-15%, then the paddy rice will start to polish and become brown rice with germ following by white rice, as a consequence.
Rice milling is done in the following process
Clean the dry paddy to remove impurities such as straw, seed, dirt, dust and small stones from the husks.
Dehusk or removing rice husks off from the grain.
Polish rice by removing its outer layer or the bran of brown rice, leaving only clean and pearly endosperm. Rice bran consists of high oil content in its seed's embryo, which is an essential ingredient for producing rice bran oil.
Use sieves that have various mesh sizes to separate the whole kernels from broken and head rice. For identification, head rice will be measured approximately 6/8 or less in a length, compared to the size of a complete whole kernel.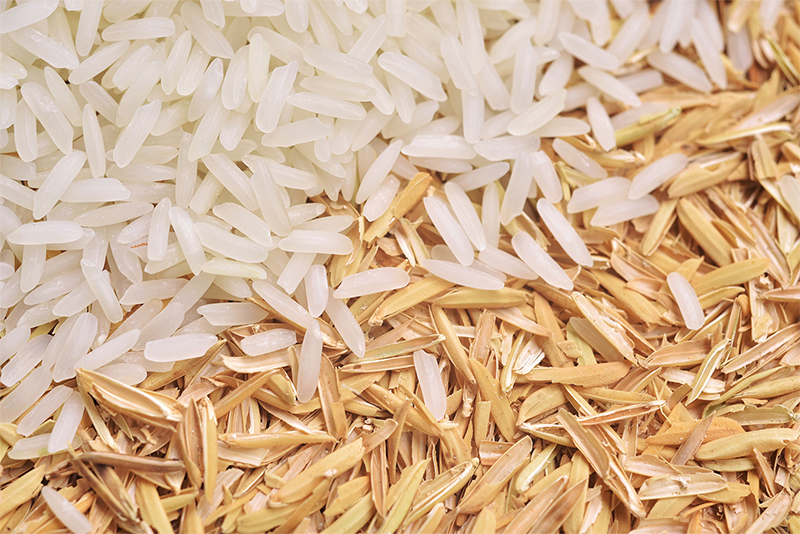 Rice Husk Proportion Per 1 Ton (1 Kilogram)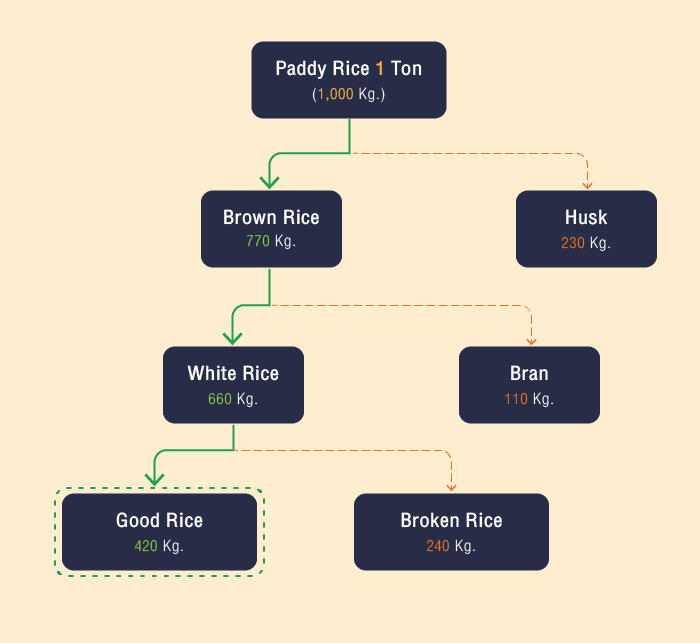 Rice Anatomy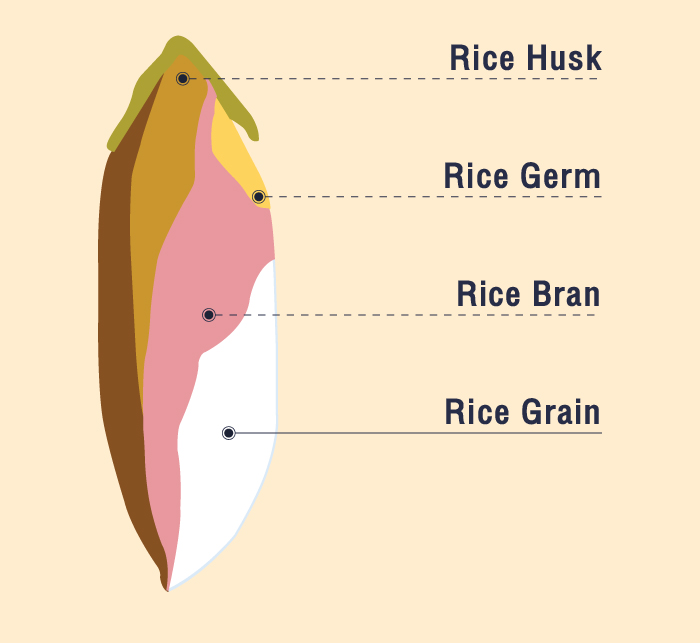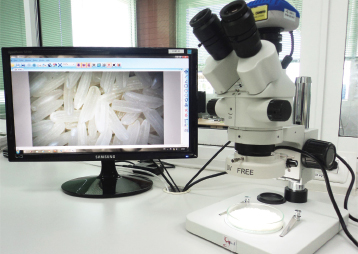 Rice quality control is our most concerned procedure. We have the laboratory, professional staff and equipment to perform a complete examination. This includes physical test, chemical test, genetic test, and sensory test before accepting any raw material to the production line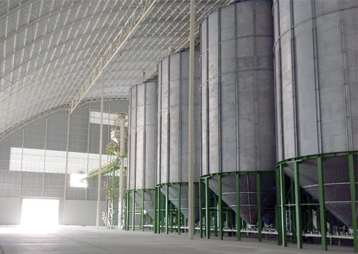 Raw material will be stored in the silo to prevent moisture from re-entering the grain after drying and protect from the elements, insects, rondents and birds. This can keep raw material be fresh until entering to the production process.