Quality Control Testing
Rice quality control is our most concerned procedure. We have the laboratory, professional staff and equipment to perform a complete examination. This includes physical test, chemical test, genetic test, and sensory test before accepting any raw material to the production line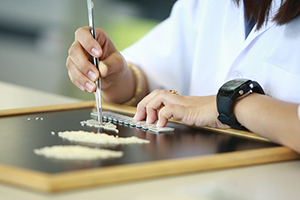 Grain Test:
Grain quality by physical test is one of the assessments from the standard rice evaluation manual.
---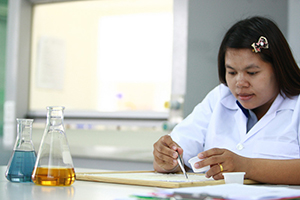 Cleanliness:
Every kernel of rice must be cleaned accordingly to the hygienic standard of rice evaluation.
---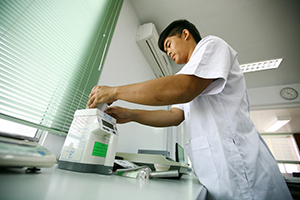 Moisture Test:
We accept rice that has 14% of moisture in accordance to the standard of trading, which also a food safety for stocking.
---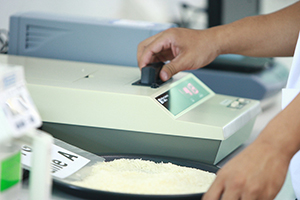 Whiteness Test:
The whiteness of rice is accurately tested using the standard measuring equipment to meet client's requirement.
---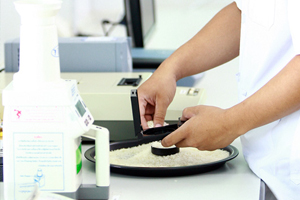 Purity Test:
Examine rice purity by taking a random sample then test for the level of amylose in rice kernel.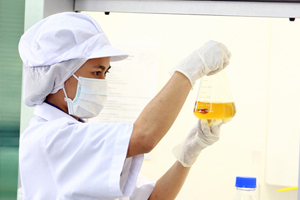 Purity Test:
The examination proceeds by dropping some Iodine solutions then measure the glycolysis of rice grain in alkaline or as known as coloration.
---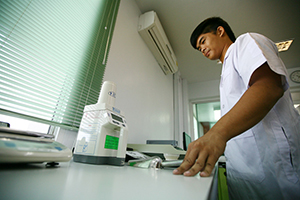 Freshness Test:
To ensure that the product is qualified, we use acid-base measurement or PH testing method following a reaction from the indicator solvent to identify the freshness of rice.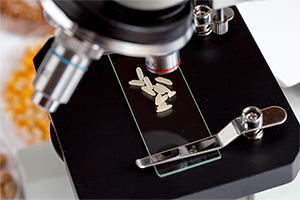 DNA Test:
Rice is sent to the DNA Technology Laboratory for 48 hours to certify that our Jasmine rice is GMO free.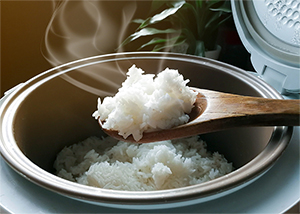 Sensory Test:
Sensory testing is an observation of texture, fluffiness, softness, taste and the scent of cooked rice.
Appearance
Smell
Volume
Taste
Softness