---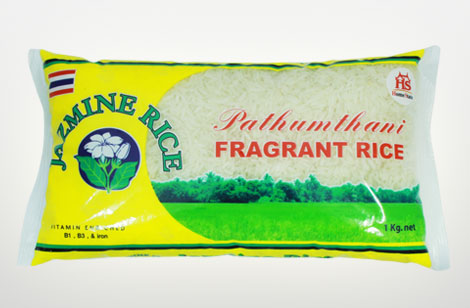 Let's Try Our New Rice - "JAZMINE RICE"
Jazmine Rice is Pathumthani rice which is the new strain of Thai Fragrant rice. It has natural fragrant and soft texture identical to Thai Jasmine Rice (Thai Hom Mali Rice).
Imagine, the softness and aromatic flavor that you have loved for years about Thai Jasmine Rice, now you can get the same in Pathumthani Fragrant Rice even in lower price (another specie of jasmine rice that popular in Thailand). We strongly believe that you'll love Thai Pathumthani Fragrant Rice as same as you love Thai Hom Mali Rice.